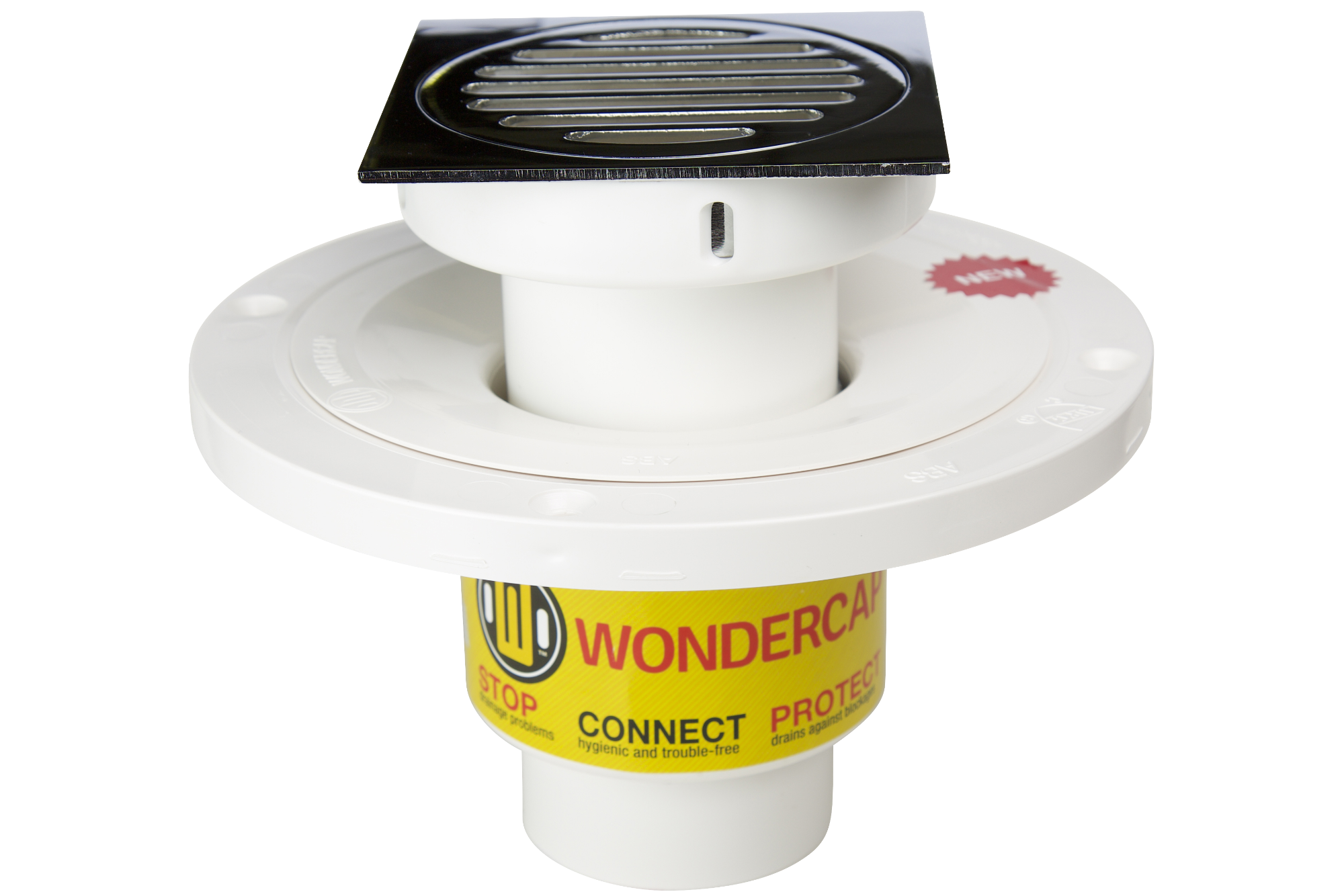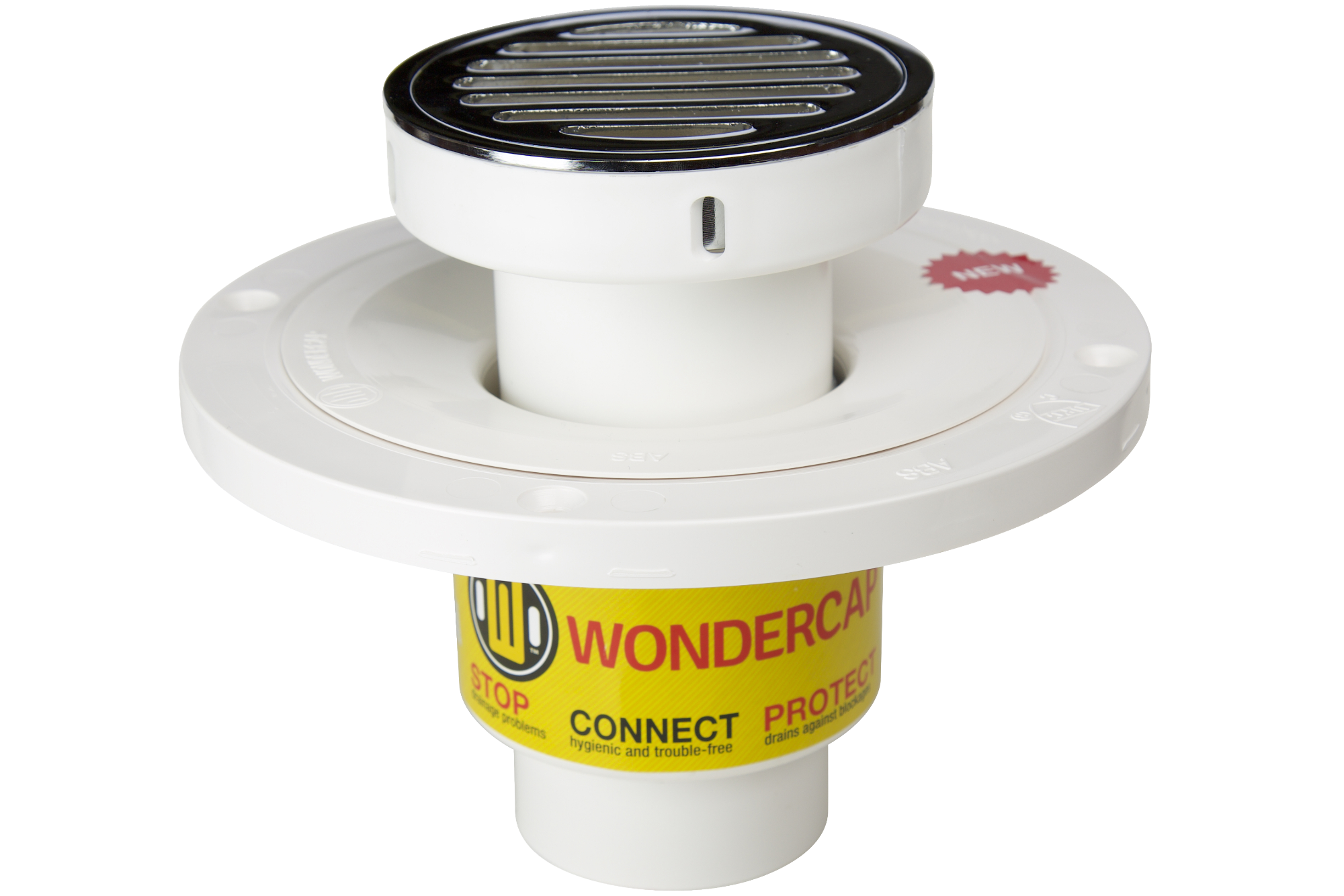 Wondercap introducing the
All-In-One Shower Floor Drain Kit
The Wondercap All-In-One Shower Drain is a revolutionary fitting designed to prevent shower pan liner leaks and stop construction debris entering and blocking shower drain pipe work; guaranteed to prevent shower pan liner leaks caused by insufficient plumbing practices that plague today's industry.
The Wondercap Shower Drain is designed to create the perfect waterproof sealed shower drain outlet for all showers in the US and Canada! The shower drain works with multiple waterproofing methods including the PVC shower pan liner, painted waterproofing membrane, Schluter KERDI board and membrane.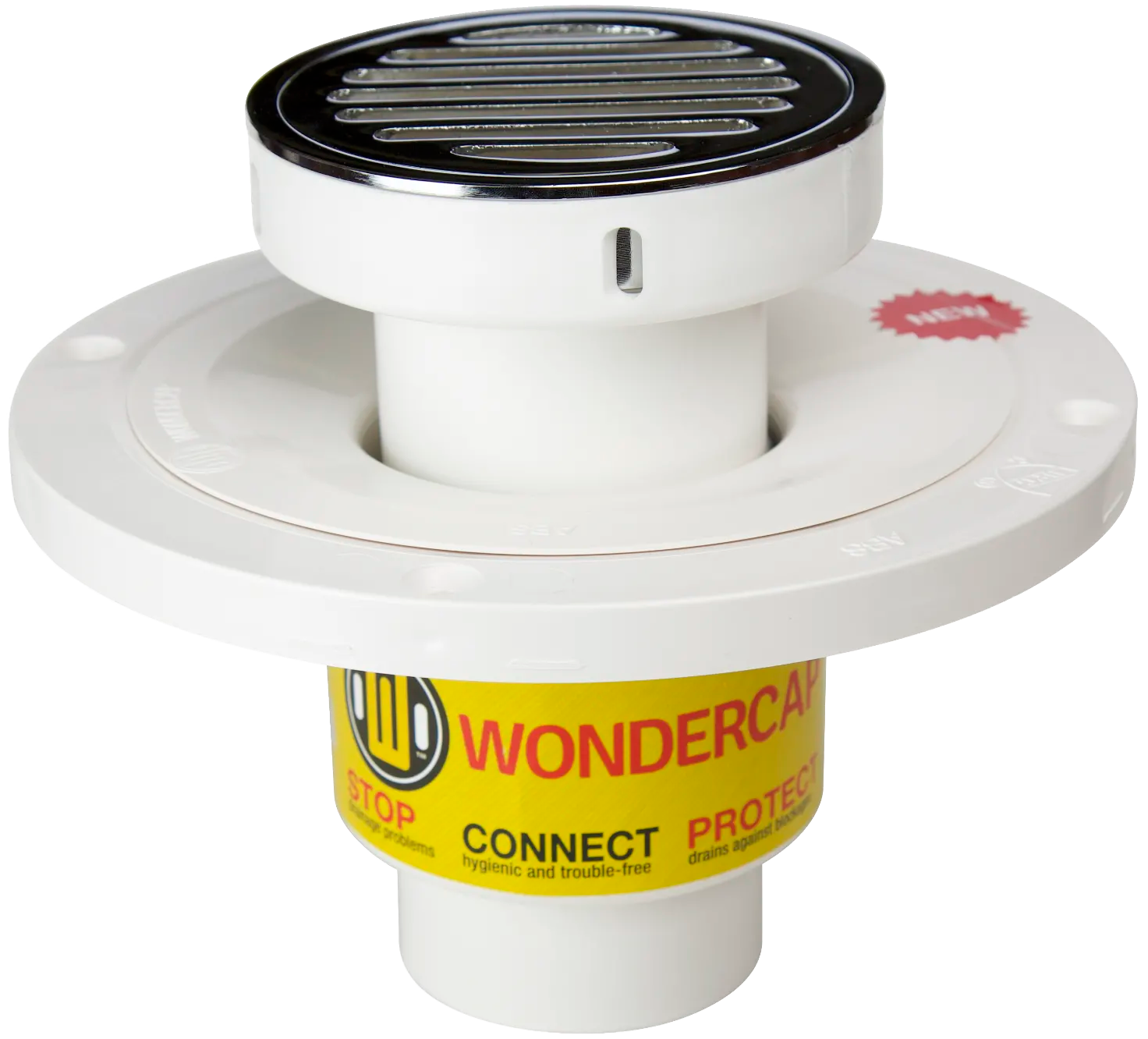 NO MORE SHOWER PAN LINER LEAKS!
CLICK HERE TO LOCATE A STORE NEAR YOU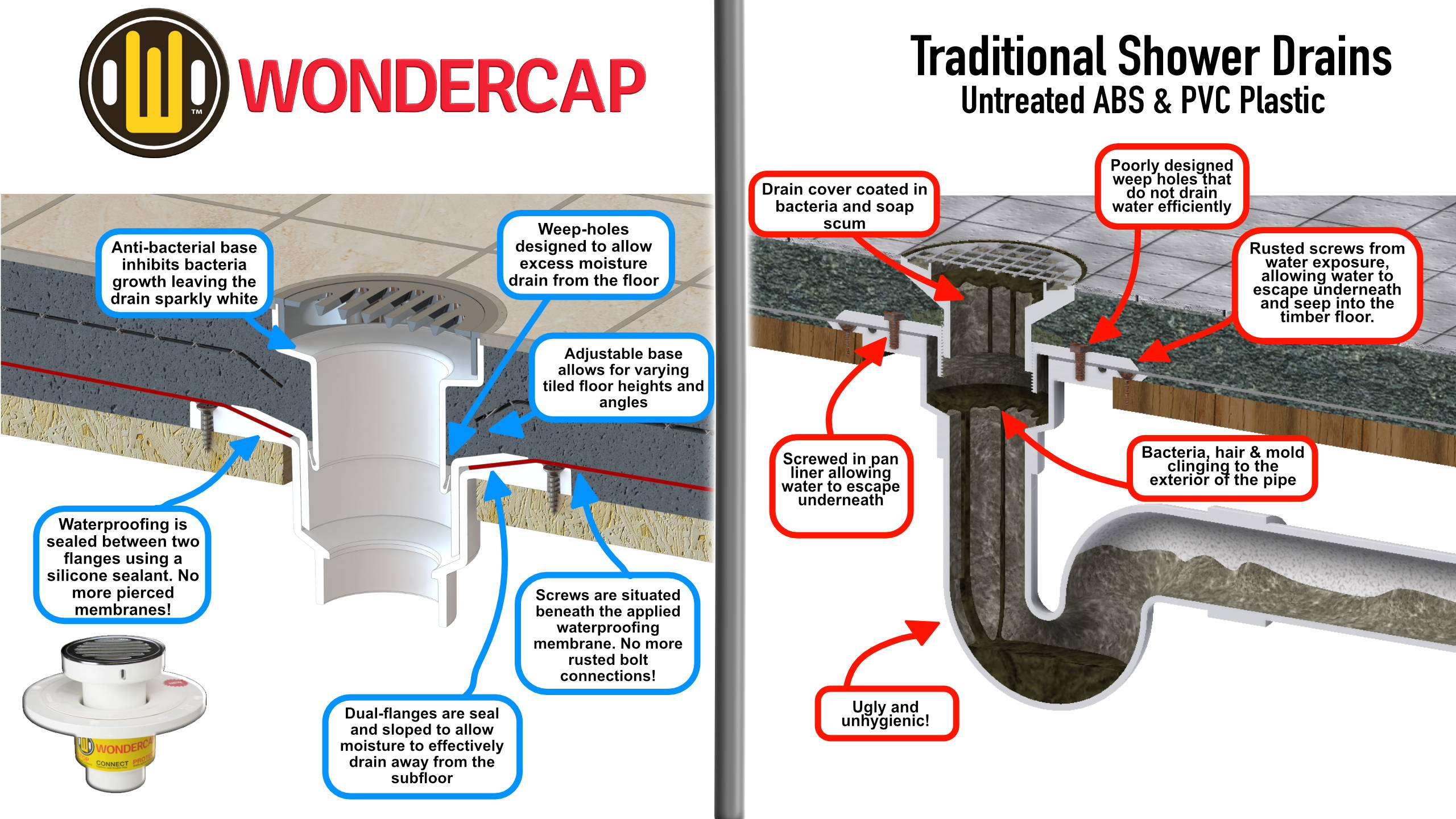 ---
What is in your Wondercap Kit?